A lot has happened at VC4A since the start of the year and we want to share a brief update of the most exciting #projects we have been involved in, the coolest new #features on the VC4A platform, and the biggest #milestones we have achieved.
This is what's been brewing:
A lot of coffee ️
We supported many exciting startup programs – check em out!
The user dashboard went live – connecting #entrepreneurs #mentors #investors and #organizations with a more tailored experience day by day
The first global campaign was completed together with the UN Food System Summit with applications from 136 countries: The #UNFSS2021 competition "Best Small Business: Good Food for All"
The VC4A community continues to grow across Latin America with more than 1200 startups now active in the region 
Barriers were broken – the platform can now support startup programs or events, as well as Academy courses in multiple languages 🇬🇧🇪🇸🇫🇷
The VC4A Quarterly Dealroom was launched (now second edition) – providing a quality pipeline of the best investment opportunities all year round
The team has grown – meet Boye, the new VC4A community & comms lead, Bolade, our new frontend rockstar, and Niek as program lead
The news section has been added to venture profiles – now easier to stay up to date with the news coverage of ventures you follow on VC4A
VC4A has partnered with the Jack Ma Foundation's ABH Competition to offer select ventures a tailored investment readiness program, launching new Seed and Series A campaigns.
---
Top #programs of VC4A partners
---
#dashboard #dashboard #dashboard

We like making #connections, especially when it is #timely, #relevant and #tailored to your needs!
When signing up/in to the VC4A platform, members are asked to answer 3 quick onboarding questions to help determine the content most valuable to you. Accordingly, the user dashboard shows specific opportunities & resources. Based on activity and engagement, the dashboard just gets better and better!
We like #acceleration, especially in #growth!
While the VC4A community has been growing exponentially in the past 2 years, we have received a growing number of requests to support startup programs beyond the African continent.The UN Food Systems Summit competition, however, is not only the first application process supported in three languages (EN, FR, and ES), but it is also the first truly global campaign for which we received applications from 136 countries worldwide.
---
#ES2Latam update

We like to #network, especially by #connecting global startup ecosystems!
On ES2 Latam, the network of Latin American entrepreneurs grows to include 1200+ profiles of innovative and scalable businesses and over 270 organizations providing the knowledge, support programs, and funding opportunities needed to accelerate their success.
---
#breaking #barriers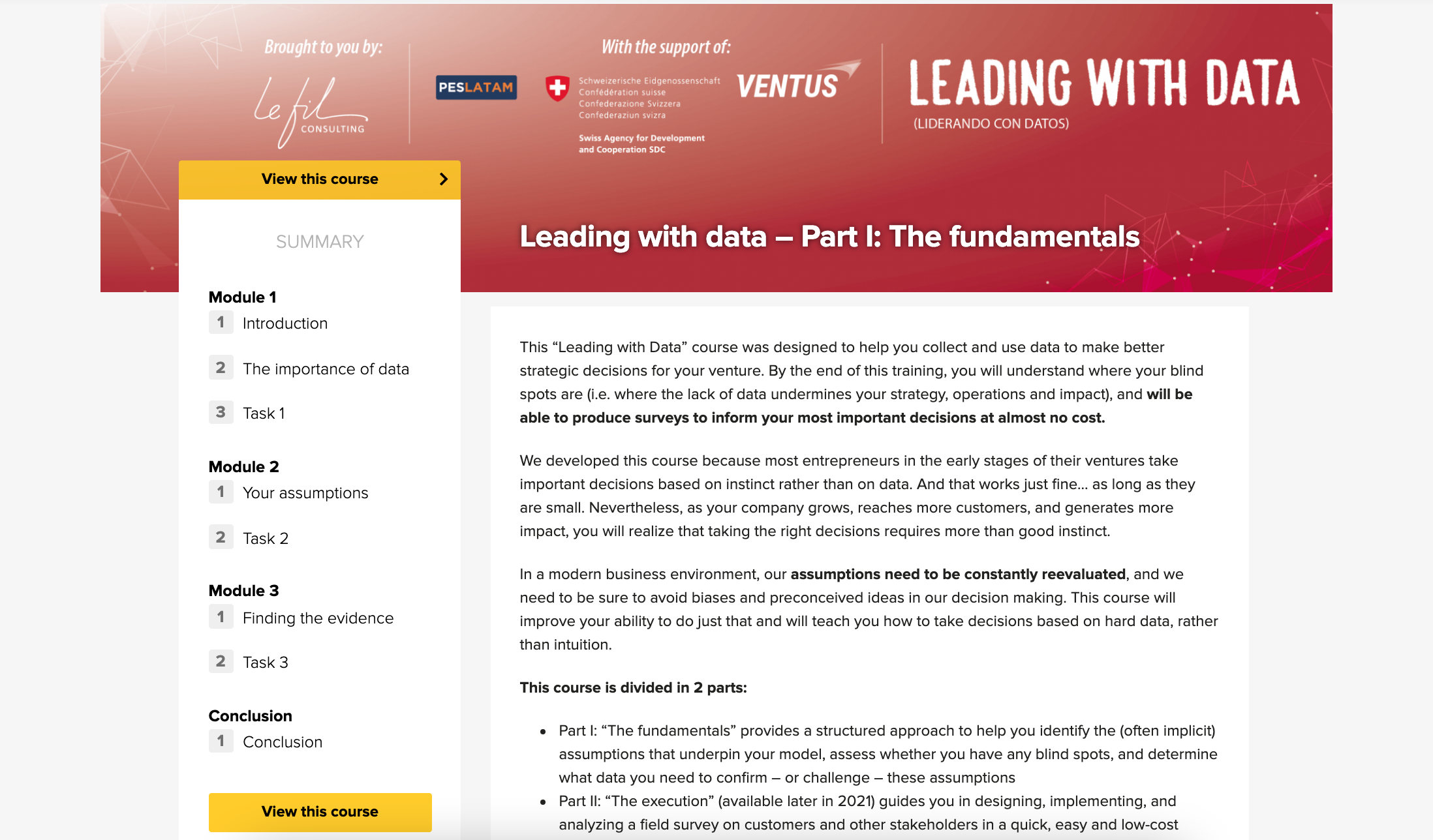 We like to #evolve, especially when we can grow into a #smarter, more #inclusive platform!
Your partner and campaign pages can be multi-lingual now as well as your custom application forms. Plus, blog articles to announce & showcase the startups selected for your program can be multi-lingual too.
And have you seen the latest bilingual course in the growing ES2 Latam academy about leading with data
---
VC4A quarterly #dealroom
We like #consistency, always delivering top #quality!
While the VC4A Venture Showcase has proven to be a uniquely valuable pipeline of Series A and Seed investment opportunities on the African continent, we have expanded the concept to serve the fundraising needs of top-notch startups all-year-around, linking great ventures to the VC4A investor community.
---
Go #team
We like to #work, especially with our marvelous new #team members!
Meet Boye, the new force on the VC4A community and communications front, Bolade, our new frontend rockstar, and Niek now joining us as Program Lead and supporting our BD efforts. Check out the team page to see who else is behind VC4A and find open vacancies here.
---
#new(s) feature
We like #change, especially #improvements!
One of the recent additions to the venture profiles includes the venture news section. Entrepreneurs now have the chance to feature and link news articles covering their stories and achievements. Find all relevant news below the overview table on VC4A venture profiles.No pro account yet? Upgrade to VC4A pro for unlimited venture profile access, to set custom filters, set alerts, and track your (potential) investees' performances efficiently.
---
More exciting #collaborations
VC4A joins the partner ecosystem of the ABH Prize!
With the aim to identify and support talented African entrepreneurs, the Africa's Business Heroes (ABH) prize competition has expanded its network of local and international partners for its 2021 edition. As the leading platform for startup funding in Africa, VC4A is partnering with ABH to identify and engage potential candidates. VC4A works closely with participants to strengthen their "investment readiness", grow their exposure to investors, and increase their chances to secure funding.
More #partner programs we are supporting
Click on the logo to find out more about each campaign.