A container farming company, a motorbike delivery service and an online medical procurement platform went home as the winners at the 2016 She Leads Africa Demo Day. The Demo Day was the closing ceremony to the 6 month She Leads Africa Accelerator entrepreneurship development program.
Supported by the Work in Progress! Alliance (VC4A is part of this alliance) and Guaranty Trust Bank, the SLA Accelerator worked with 10 promising companies looking to grow and scale their businesses. At the Demo Day five of the companies were able to pitch their businesses in front of esteemed business leaders to win cash and prizes.
The judges included Dr. Ndidi Nnoli-Edozien, Founder and President of the Growing Business Foundation; Ben White, Founder of Venture Capital for Africa; Ololade Fadoju, Head of Guaranty Trust Bank's SME MarketHub e-commerce platform; and Eloho Omame, CEO of Amari Ltd. Speaking about the event She Leads Africa's co-founder Afua Osei said "Since July, it has been absolutely amazing to see the growth and development of these entrepreneurs." The finalists competed for over N3,500,000 in cash prizes.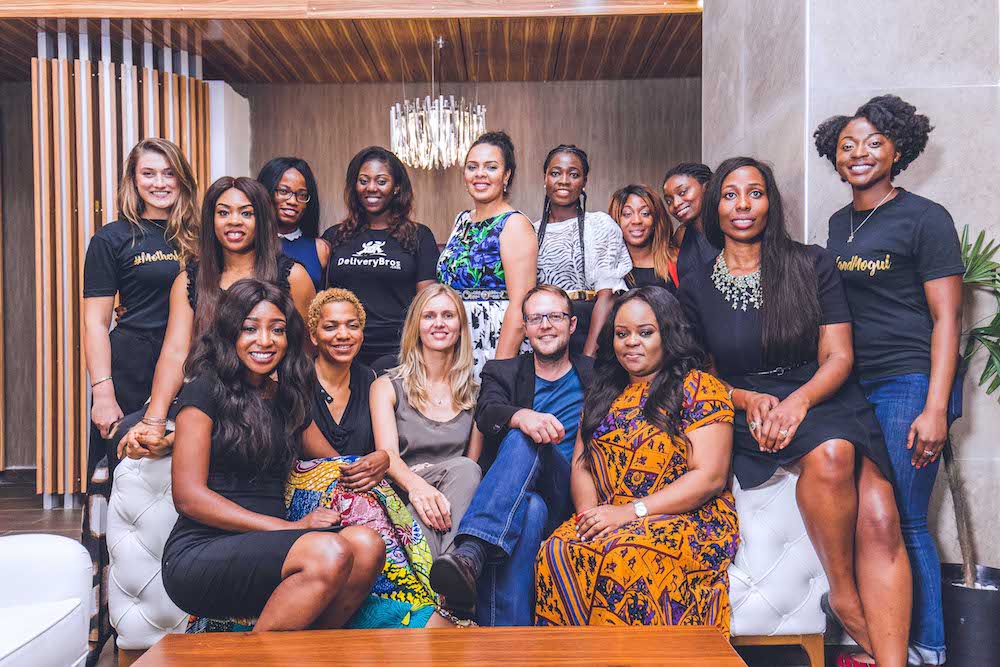 All participants of the 2016 SLA Accelerator, The She Leads Africa team and Ben White and Alina Vinogradova of VC4Africa.
The winning startup was Fresh Direct NG, an agricultural technology company which grows produce within shipping containers. An urban farm within the heart of Abuja, within a 20ft shipping container, Fresh Direct NG can grow the same produce as a football pitch and a half. The judges were impressed by the significant potential of founder Angel Adelaja's company to disrupt the African agriculture and import industry. Angel Adelaja received a N2,000,000 cash prize presented by Guaranty Trust Bank.
The second place winner was DeliveryBros, a motorbike delivery service which aggregates individuals and SMEs who need pickups with riders from various delivery companies who are in the area. The DeliveryBros system aims to reduce the stress of moving packages around Lagos, Abuja and Accra and won N1,000,000 to invest in building the technology and mobile app to optimize the process.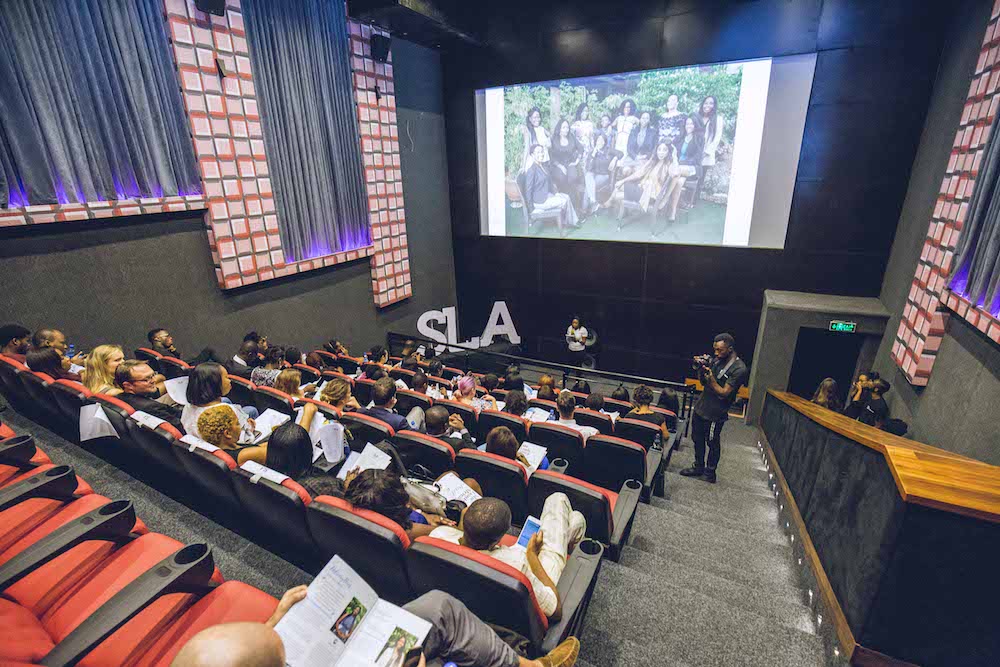 SLA Accelerator 2016 Demo Day.
In third place was Vivian Nwakah, co-founder of Medsaf, an easy-to-use online platform built for medical service providers such as hospitals, pharmacies and clinics, to purchase and manage medication. BathKandy & Co. founder Blondie Okpuzor received a special mention from the judges as the company to most likely build a billion naira business.
Interested?
Have a look at the SLA Accelerator DealBook and visit the VC4A venture profiles for more information about each entrepreneur and their business. Access the Summary Plan, QuickScan results, the latest pitch deck and other documents, and contact the entrepreneurs directly with your VC4A Pro Account. Or reach out to VC4A team for more information and personal introductions: thomas [at] vc4a.com
Demo Day was supported by Filmhouse Cinema Lekki, media partners Bella Naija, YNaija and Pulse NG, and public relations support from LSF|PR.
She Leads Africa is a community that helps young African women achieve their professional dreams. Individuals interested in learning more about these opportunities and joining the She Leads Africa community can join here.
Photo credits: SLA and photographer Mohini Ufeli