What our users are saying

Rodrigue Fouafou
Angel Investor
Using VC4A we have pre-selected dozens of potential ventures to invest in. The platform is at the center of a prosperity and wealth creation that is just beginning. It seems just a matter of time before everyone in the world will be aware of the opportunities that are present in Africa.

Courtney Blodgett
Vulcan Capital
VC4A is a very useful tool in the development of Vulcan's pipeline of African start-ups working in rural electrification, cooking/heating and internet/mobile technology. The VC4A alert function keeps me up-to-date about new and exciting companies which come onto the platform.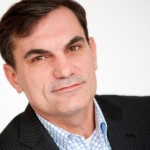 Vincent Kouwenhoven
Founder eVentures Africa Fund
VC4A is playing a critical role educating entrepreneurs on the potential of partnering with VCs. Both in terms of money and business coaching. I attend most of their events to network/discuss with fellow investors and connect with opportunity driven entrepreneurs.