Health demands in Africa are growing rapidly due to the continent's rapidly expanding population, which is expected to double to 2 billion by 2050. A new generation of African entrepreneurs has recognized the need to develop novel technological solutions but are faced with a lack of support for early-stage entrepreneurs.
It is in this light that the Innovate for Life Fund has announced its inaugural cohort of talented 6 entrepreneurs who will take part in a three-month accelerator program. The six were selected from a total of 246 applications from healthcare entrepreneurs from across Sub-Saharan Africa through rigorous selection and vetting process that was undertaken by a health and a business panel.
On 25th September the six selected entrepreneurs were received at Amref Health Africa to start their intensive week which will be coming once every month for the next 3 months. The first intensive week marked by thorough coaching sessions, on one meet with mentors, eye-opening one visits and network meet with successful entrepreneurs and loads of fun. After the 3 months, a selection of 3 entrepreneurs with whom Amref will start a mutual strategic relationship will be made.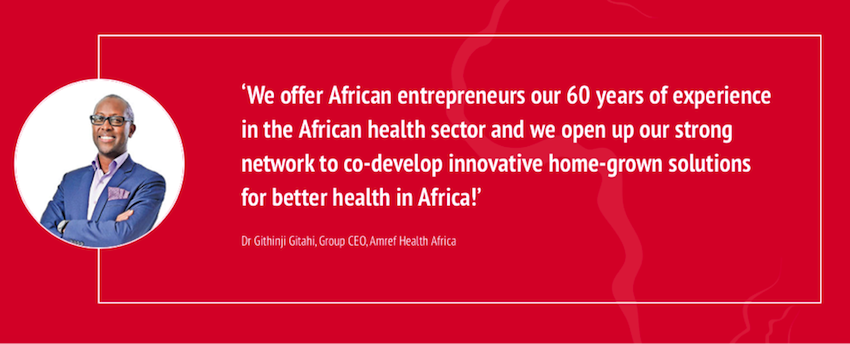 The Innovate for Life Fund is a new initiative from Amref Health Africa, with support the of Grassroots Business Fund, The Elsevier Foundation and Venture Capital for Africa (VC4A). The Fund will tackle Africa's most daunting health challenges by supporting local entrepreneurs and investing in companies that develop innovative, home-grown solutions. The Fund will offer entrepreneurs the support of Amref Health Africa's facilities and their extensive health network.
These are the six companies selected: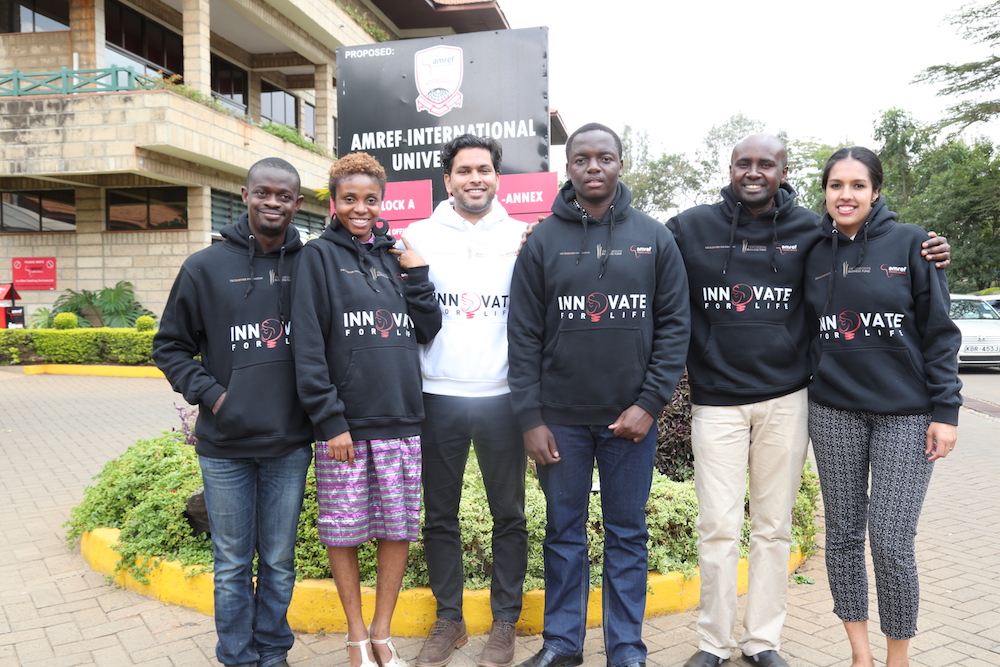 4 participants together with Amref & GBF staff.