Viral Shah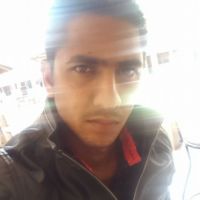 About Me
Hi guys, I Viral, the CEO & Founder of www.Sokompare.com.

My education stopped after completing my BBA at the University of Kent, Returned back to Kenya immediately to work for the Family Business.
Being part of a family with 2 brothers, i always believed that i had a bigger purpose in life and while my brothers played a role in working towards eliminating food, i was going to work towards fixing another problem in this world.

One day i realised my bank was charging me unnecessary bills, "Hidden Costs" which an average person incurs on a daily basis without realising it. There was a lack of transparency in the financial industry in Kenya. This is when i decided to do something about it. This was the birth of www.SoKompare.com.
i almost immediately moved to San Francisco when i realised my life was going to be in the fintech & insuretech industry.

I am a strong believer in Life Long Learning, and believe books hold the key to success.

I cant really say much more about me.
---
Personal Details
Afro Digital Innovations Limited
Afro Digital Innovations Limited
VC4Africa is a portal which connects innovators, entrepreneurs, Investors, mentors etc. As a startup this platform would help me connect with like minded people from diverse backgrounds.
I hope to gain more exposure through VC4A
Activity