David Mbuta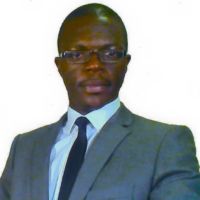 About Me
Well groomed Web Developer, born and raised in europe. I completed my high school in lusaka, zambia and currently hold an Honours Bachelor's Degree in Computer and information Science (Specializing in Internet and Applications Development) from Monash University. Having worked in various sectors of Web Development in Australia such as User Experience Design, Search Engine Optimization, Applications Development, Website Design and Development, I have been exposed to critical elements of Web Development and how this type of technology is used to support logistical services, farming services, transportation services and create market places.In addition to the above, owning to my international perspective, background and education abroad, quality of life, food and health are things I am passionate about which could improve the quality of life of many Zambian citizens. But all the above is secondary to my passion for the web and service delivery.
---
Personal Details
Ubuntu Meal Delivery Services Limited
I believe VC4Africa has the tools we have been preaching about which will help entrepreneurs in Africa solve African problems as well as reach the SDG (sustainable development goals). Its not just about investing money but knowledge and when the two are married together to provide tools entrepreneurs need to start their business ideas or grow their businesses, I firmly believe VC4Africa is the right platform for this and also for the entrepreneurs who have gone through the process to reinvest into VC4Africa to help provide the same opportunity that was provided to them to another entrepreneurs in Africa. VC4Africa provides this enabling environment and platform.
To Offer
The development of user friendly web based and offline based interfaces and applications as well as foresight in identifying possible growth and development opportunities. and development of lean and effective business models
Looking For
Product Development, Sales and Marketing, Strategy and Planning
mentorship and widen my network for possible across boarder partnerships as well as investment into my start up business
Activity