Abraham Popogbe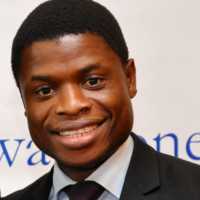 About Me
I'm a seasoned Consultant and Coach. Am an expert in Accounting, Financial, Business and Tax Advisory with special skills for Business process development.

As a Consultant, I have solved many advisory issues for Multinationals, Listed Companies, Public Companies in the Energy and Power, Automobile, Manufacturing Telecommunications Industry and most recently in Media and Entertainment.

As a Coach, I have guided many Professionals, Company Executives and Professional Accounting Firm Owners on many exciting discoveries in accounting and business. Lately, I have found so much joy and fulfilment 'helping' small businesses and start-ups to build lasting finance structures for their businesses and individuals who want to 'act right'.

I am purposefully married to My Awesome Fireproof, Omowunmi and currently blessed with an amazing Daughter, Iyinoluwa.

I just love to fix 'broken things' and make solid things 'Gold'.

I am born to HELP you!!!
---
Personal Details
ABRAHAMS PRAISE CONSULTING AND ACADEMY
I am interested in joining VC4Africa in other to connect to Entrepreneurs who want to build lasting all-round finance structure for their business.
At Abrahams, we've built and supported the greatest visionaries, backed innovators with ideas that needed a place to call home. Our experience and passion for entrepreneurs has put us in the class of one to give all round financial advice to many.
We believe this platform will afford us the opportunity of connecting to many.
Activity