Agi Williams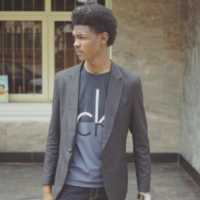 About Me
I'm the CEO of a Visual Effects/Animation based company. A fun loving guy who wants to change Africa and beyond.
---
Personal Details
Because its a wonderful community that aims to see entrepreneurs progress and actualise their dreams. Which I know will benefit me immensely.
To Offer
Animation, Visual Effects For Film & TV, Virtual Reality, Corporate Branding, Web Development, Graphics Design, Motion Graphics.
Activity