Abdigani Diriye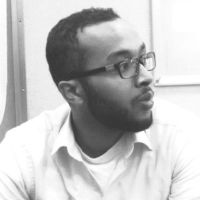 About Me
I am Abdigani Diriye, I co-founded Innovate Ventures, the leading start-up accelerator and technology fund in Somaliland and Somalia. I am also a research scientist at IBM Research Africa working in the space of data-mining and human-computer interaction. I'm interested in new technology and innovative solutions to problems.
---
Personal Details
Co-Founder & Director, Innovate Ventures
It provides and excellent platform to connect and interact with like-minded individuals.
Activity