Through mentoring, business angels offer more than just money. Mentor-driven capital is creating value for startups by sharing the knowledge, experience and network you've build up during the course of your career, while maximizing the return on investment. Start your journey today! 
Take advantage of the first dedicated training program designed for African business professionals keen to support Africa's up and coming entrepreneurs. Angel investing is of course about providing early-stage companies with investment capital, but of far more significance is the expertise and network a business Angel can share with entrepreneurs. This program boosts your ability to support entrepreneurs as a high-powered mentor while learning to think like a savvy business Angel.
Interested in joining this unique program being launched in two of the continent's leading startup hubs Nairobi and Lagos? Check out:
Fill in the registration form to receive additional details.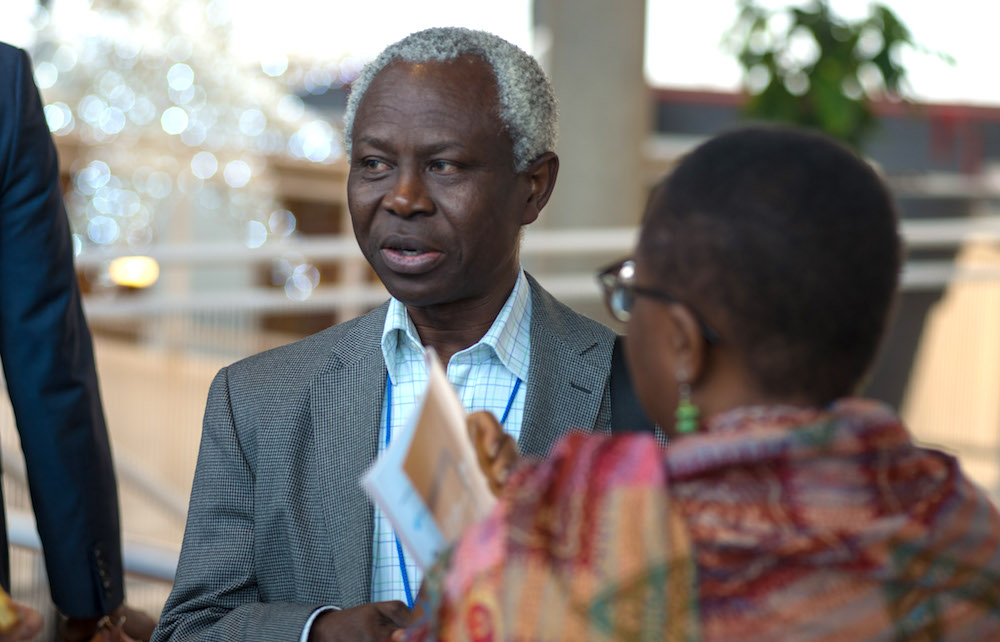 Join this program if you are interested in kicking off your journey as a Business Angel and want to learn more about how mentor-driven capital works in practice
Where capital is only one aspect, a true business angel uses mentorship to guide entrepreneurs to success. Through this unique program, you will engage up and coming startups while receiving guidance, training and hands-on support needed to become a successful business angel. No investment is required (although your willingness to invest is always welcome :).
This program is focused on giving you the tools to think like an investor and to maximize your impact as a mentor. Understanding how you as a Business Angel can add value to a starting business is core to your journey to becoming a successful Business Angel.
In what ways can you support the founder team in achieving their business objectives?
How can you unlock your network and expertise for the growth of the company?
How can you use your experience to better position the company for corporate partnerships to grow?
How can you do this in your own interest to maximize value and improve chances of a successful investment outcome?
These seem like easy questions but there are tried and tested practices for how to do this. VC4A is working with leaders in the industry to provide you with the best tools and lessons learned available anywhere. You will engage your peers in a truly unique hands-on learning experience.
This is a unique opportunity to join a pioneering community of Business Angels coming up across the African continent
Engage industry leaders and learn from your peers while supporting exciting new startups selected as part of the GiZ powered Make-IT in Africa program. Learn how to engage founders, the rules for mentorship, and how to maximize your impact as a Business Angel. Learn from industry experts, tap industry-leading knowledge, and engage your peers in this hands-on learning journey.
What we offer
Join an elite class of dedicated Business Angels
Access to VC4A Mentorship Marketplace & online platform
Mentor a promising up and coming startup
Participate in 2 Mentor Driven Capital Bootcamps (Nairobi or Lagos)
Access to 6 Masterclasses, taking place on 2 days (3 per day) in July – September 2018 in collaboration with Viktoria Ventures in Nairobi and Lagos Angel Network and HYBR in Lagos:


Business Angel Mentorship
Mentorship for Growth
Partnering with Corporates
Structuring the Corporate Deal
Starting as an angel investor
Valuations and Term Sheets

Access to peer mentor sessions, office hours, and mentorship guide
Access to resident experts on corporate matchmaking & investment readiness
Access to promising startup companies looking for angel investment
Program Certificate + Profile on VC4A website and Pro Account (3 months)
Join one of the many investor syndicates that partner with VC4A and the growing number of Deal Days
As VC4A, we are incredibly excited about this program. The focus and emphasis are always on the money part of Business Angel investing. But again and again, we argue that it is the soft contribution Business Angels can make for startups that adds the most value. This program does exactly this, in that we focus on how to maximize your impact as a Business Angel and to secure the best possible outcomes for the startups you support. We help grow the number of Business Angels and increase the pool of quality mentorship and expertise startups across the continent need if they are to have a fair chance to succeed.
Interested in joining this unique program? Register to participate in the Business Angel Academy: Making mentor-driven capital work (Nairobi) or Business Angel Academy: Making mentor-driven capital work (Lagos). Fill in the registration form to receive additional details.
Please help us spread the word and contact our team if you want to get involved in this initiative.