Last week the early-stage investor community convened in Cape Town for the 4th annual African Angel Investor Summit 2017 hosted by ABAN, VC4A and SABAN. Over 300 attendees spent two days discussing the opportunities and hurdles they experience in their journey to back the next batch of successful ventures, such as the 20 growth-stage companies from the XL Africa accelerator program that were present.
75 expert speakers shared their knowledge in 11 keynotes, 9 panels and 5 workshops around this year's theme: 'Start-Scale-Exit, Funding great startup teams poised for global success'. In the morning of the first day the current investment climate and key ingredients for Africa's startup community were unwrapped by Audrey Mothupi – Co-founder SABAN, Ido Sum – Managing Partner TLcom, Paul Noumba Um – Country director The World Bank, Tanya van Lill – CEO of SAVCA and Ben White – CEO of VC4A, amongst many others.
The series of high-level keynotes were followed in the afternoon by discussions on the importance of ecosystem data and the role investors play in scaling up startups. In the evening all attendees were invited at the Two Oceans Aquarium for an informal networking dinner in an entertaining ambience.
The second day focused on the creation of the African series A market and investors' ability to exit from the market successfully. Furthermore, new funding mechanisms were discussed in interactive workshops given by Rising Tide Africa, Iungo Capital and Perigeum Capital. Special were the angel investor roundtables presented by leading Africa focused angel investors. In an open and constructive atmosphere the formation and structure of angel networks and how to build a portfolio of early stage companies were analyzed.
On the third and last day the Cape Town Innovation Tour offered the opportunity to discover the city's vibrant startup scene. A delegation visited the Zoona office, MEST and Barclays Rise at the Woodstock Exchange. Visits were also made to RLabs before the day ended with a toast and wine tasting at Stellenbosch. The Silicon Cape team organized the innovation tour and it was a highlight for many investors visiting the Western Cape Town the first time.
As Tomi Davies – President of ABAN – explains: "Our summit celebrates the maturing of Africa's entrepreneurship ecosystem – from building startups to supporting scale-ups – as evidenced by the combination of angel investors and VC's who came together in Cape Town to join us for AAIS2017. It also gave us the opportunity to hear from the 20 ventures selected by the World Banks XL Africa program most of which started with the support of angel investors who have prepared them for future success. We eagerly look forward to AAIS2018.″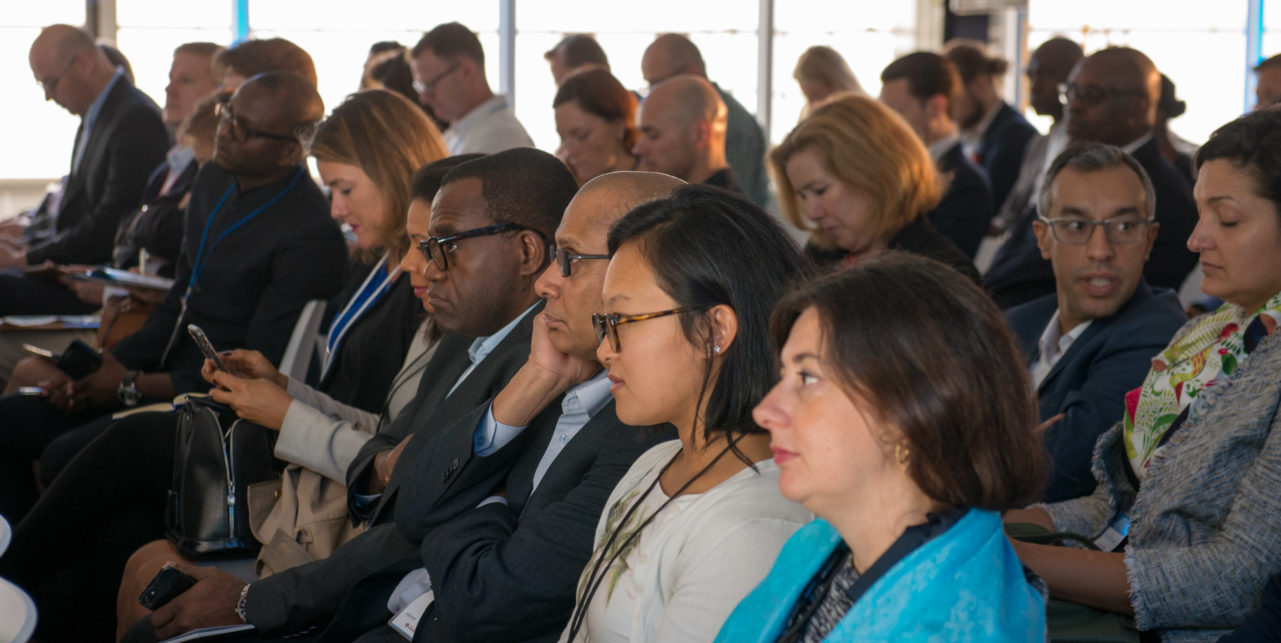 XL Africa venture showcase
The 20 XL Africa ventures pitched their business in front of attendees representing 80+ investor organisations. Different from previous pitch events focused on early stage startups, the 20 scale-up companies part of XL Africa have already secured some form of outside investment, have significant commercial traction and generate revenue.
Drawing the top talent from more than 400 programs across the continent, a third of the XL Africa companies are already making a financial profit, and where the XL Africa cohort represents a new breed of investor ready companies well positioned for regional and international growth. Ben White from VC4A reflects, "This is a new milestone for the industry and a clear invitation to the global investment community. Take notice and engage this space today if you expect to be part of this next generation of success stories."
Question remains what is it that investors are in it for and whether there will ever be an African unicorn. Keet van Zyl from Knife Capital summarised his view as follows: "While I am all for stretch goals and would love to see some African Unicorns in the club, the endless pursuit of Unicorn status at the expense of building sustainable companies is not constructive for the ecosystem. Unicorns aren't real, and neither are the valuation expectations of many local startups that believe they will be worth over USD1bn within 5 years. I'd rather back some scalable high-growth Gazelles on their path to sustainability and exit!"
We thank all attendees for a successful outing. #AAIS2017 has been powered by the Work in Progress! Alliance, a key startup entrepreneurship development program implemented by VC4A. Special thanks also goes to supporting partners e-Squared Investments, GitHub, LionsAfrica, Perigeum Capital, the South African Department of Science and Technology, and Wesgro.
See you next year at #AAIS2018!

About the organizers
The summit is organized by African Business Angels Network (ABAN), Venture Capital for Africa (VC4A), and South African Business Angels Network (SABAN).
About African Business Angel Network (ABAN):
The African Business Angel Network (ABAN) is a pan African non-profit association founded early 2015 to support the development of early stage investor networks across the continent and to get many more (early stage) investors excited about the opportunities in Africa.
About Venture Capital for Africa (VC4A):
The mission of VC4A is to support the African startup community. VC4A is a network-building organization that started in 2007 and has grown organically over the years. The VC4A community has over 65,000 members in 159 countries, including 2.000+ investors. More than 10.000 entrepreneurs in Africa present their companies on the platform: early stage ventures that require investments of above USD 10K, but less than USD 2 million.
About South African Business Angel Network (SABAN):
The South African Business Angel Network (SABAN) is the non-profit, professional association for the South African early stage investor community. Established in 2016, SABAN represents a sector that plays a vital role in South Africa's future, notably in the funding of Start-Ups. SABAN members fuel SA's growth through the creation of wealth and jobs.