The beauty of transitioning between calendar years is that it seems easier than normal to take stock of what has been over the past twelve months and what will be over the next year. For angel investing in Africa, 2016 was a firm step in the right direction and 2017 is set to build on this.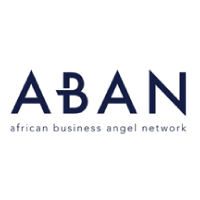 "2016 saw the rise of cross border collaboration of Angel groups across the continent and an increasing focus on Angel investor education as their investments in startups continued to grow. We also saw a marked increase in the number of Business Angel Syndicates and Networks emerging."

– Tomi Davies, ABAN President
Lessons learnt or reinforced over the past year:
■ Angel investing in Africa is in its infancy, there is still much work to be done to introduce potential investors to the concepts and best practices of early stage investing
■ Co-investing is critical to moving Angel investing forward faster: this is a vital mechanism in risk reduction, more shared learning and on-boarding first time investors
■ Inspiring events are the number one way to draw communities together, allowing investors to make relevant connections
■ For Investors-By Investors is a format of knowledge-sharing that is set to grow, resonating with established and prospective Angel investors
■ Funding is only one aspect of Angel investing, contributing relevant business acumen and market access to a start-up are just as important – this makes angel funding Smart Capital
■ Corporate CEOs and successful Founders in Africa are in prime position to become Angel investors, introducing them to early stage investing will be key for the future
■ There is still a long way to go before anyone expects national policy makers to introduce incentives for Angel investing in Africa
■ It is crucial that both Angels and Founders are aligned with similar values, expectations and a common end goal
■ Comparative to the US and Europe, Angel investors in Africa need relatively little capital to be notable players in the market; this presents a real opportunity for new and small players in the US and Europe to have a superior market position by relocating to/focusing on African deals
■ Increasing interest and involvement from the African diaspora Angel Investors
■ Angel Investing in Africa is a long-term game and there are very real challenges to doing business
Increase in Angel investor groups and new investors
There are two facts from the last year that are particularly exciting and worth writing home about:
1. The number of visible Angel investor groups, networks and initiatives grew to over 40 across 25 African countries (up from 20 at the end of 2015); and
2. More than 500 established and new investors based in Africa participated in ABAN Masterclasses and Bootcamps over 2016.
Coming-of-age
Arguably this suggests a 'coming-of-age' and reaching critical mass for Angel Investing in Africa. There is a growing community of African Angel investors talking to each other (unimaginably important) and uniquely positioned to fund and grow African start-ups. Angel investing in Africa is kicking into second gear. Angel capital unlocks the innovative ventures and entrepreneurs critical to generating much of Africa's employment and hope for a better future.
How ABAN fits into the picture
The African Business Angel Network (ABAN) has been one of the pivotal drivers behind this shift. Formally established as a non-profit organisation in 2015, its mission has been to increase the quantity and quality of Angel groups and investors active in African early stage investment markets.
ABAN has organised, co-organised, supported and addressed dozens of events since its formation. This activity has revolved around a clarion cry to understand and invest in the "African Opportunity".
For the African diaspora and investors resident on other continents, this means showcasing the forecasted trajectory of Africa's economic growth and the high calibre of existing start-ups. In other words, raising awareness of of the opportunity to invest in African start-ups, now, on the continent forecast to have the greatest economic growth over the next 20 years.
Call to action
For potential and existing investors in Africa, the opportunity is the same, but the call to action is to lead and not wait for international investors to come to Africa. Improving know-how, connecting networks, mentoring new investors, shaping policy and encouraging greater levels of investment are all part of growing a stronger culture of Angel Investing in Africa.
Tomi Davies, President of ABAN motivates that, "Yes, we have problems, especially in the space of education, power and security. But we have something else — a growing middle class with cars and university degrees and a youthful population with energy and drive. The rest of the world is excited about what we can achieve and ready to support us. But first we must support ourselves."
The value of partnerships and collaborating
The primary reason Angel Investing in Africa took a big step forward in 2016 is due to the many organisations and individuals who have collaborated and partnered – investing their time and resources to see more Smart Capital unlocked in Africa.
In particular ABAN's work would not have been possible without the headline support of the WorkInProgress! Alliance and the LIONS Africa Partnership. Many other organisations have been instrumental to the success of the year including VC4A, EBAN, GEN, WBAF, Intercontinental Limited Trust, Socius and all the different national and local Angel groups across Africa.
David van Dijk, ABAN's Director General, comments that, "our supporters, volunteers and advocates are among the best any non-profit organisation could hope for – we are enormously proud of them all and appreciate the contributions they are making to Angel Investing in Africa".
Looking ahead
Looking ahead to what 2017 has in store, ABAN has a busy year lined up – assisting as many investors, groups and networks as possible realise their Angel investing potential. Masterclasses, Bootcamps and the 4th African Angel Investor Summit will all take place in the second half of 2017. In Q1 ABAN will be present and participating at two global events, the first in Istanbul for the World Business Angels Investment Forum (WBAF) and the second in Johannesburg for the Global Entrepreneurship Congress.
Reminder: All investors and VCs are invited to participate by 23 January to the 2017 Venture Finance in Africa research conducted by VC4A and partners, vc4afri.ca/investorsurvey (5 minutes to complete). The 2016 report can be found here on VC4A.