Africa's early-stage investor community came together on November 17th for the 3rd annual African Angel Investor Summit at the Landmark Centre in Lagos, Nigeria. The event organized by VC4Africa, ABAN and the Lagos Angels Network, powered by the WorkInProgress! Alliance, brought together investors and key stakeholders in the ecosystem from across the continent to exchange best practices, share lessons learned and plot the roadmap for the future.
This years' theme for the Summit has been 'Cooperation and Co-investing'. Therefore, all conversations, keynotes and panel discussions centered on how different players in the ecosystem – angels, VC's, governments, accelerators, the diaspora, etc – can work together to help maximize Africa's entrepreneurial potential.
Founders funding founders
Headlining the Summit were renowned international and local investors – with delegates from angel investor networks from Ghana, Kenya, Cameroon, Liberia, Nigeria and others; representatives from the VC and PE community such as Eghosa Omoigui, Folabi Esan, Chika Nwobi, Lexi Novitske; and overseas investors including Monique Woodard, partner at 500 startups; Chris Schulz; Rise Capital founder Tom Terbell; and Olawale Ayeni, representing the IFC. A pan African panel of 'Founders funding founders' helped set the scene with Paga founder Tayo Oviosu, Hotels.ng founder Mark Essien, EatOut founder Mikul Shah and SiliconAccra founder and former Dropify CEO David Osei.
Trends and developments in early stage investing
VC4Africa CEO Ben White presented the latest trends and developments in early stage investing. VC4Africa's Program and Partnership lead Alina Vinogradova introduced the WorkinProgress! Alliance and the collaboration with She Leads Africa in Nigeria. Following by pitches of five graduates of the She Leads Africa Accelerator Program, a 3-month accelerator designed to identify, support and fund the next generation of Nigeria's brightest female entrepreneurs.
Cross-border and syndication initiatives
The summit provided a unique opportunity for accessing the latest investment methods and best practices from sourcing deals, through valuation, to exits. It also provided investors with an opportunity to familiarize themselves with the best of an increasing number of cross-border and syndication initiatives being developed by a new generation of investors. Furthermore, the summit provided an unprecedented opportunity to network with the most influential thought leaders in the early stage investment space.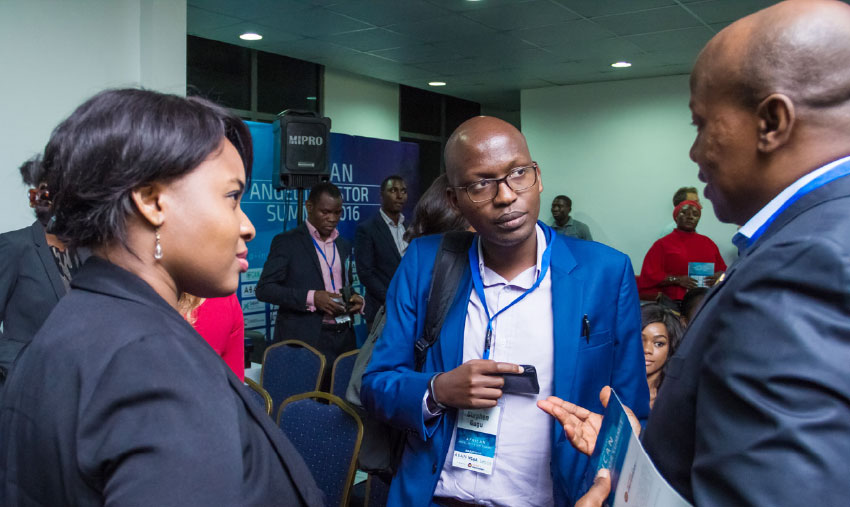 'Enormous interest in early stage investing'
David van Dijk, ABAN Director General and host for the Summit, explains: "We see an enormous interest in early stage investing, and people continuously reach out to us asking how to get involved and start investing. There is a sincere need to collect and develop best practices and to make this knowledge available. We need to create a resource and contact point for promoting new networks, and supporting stakeholders looking to get involved in building the ecosystem. That is what this summit is all about and that is what ABAN is all about".
Africa's Lady of Tech and ABAN cofounder Rebecca Enonchong commented: "The quality of the speakers has been absolutely exceptional. My challenge to African angels and prospective angels is, there is more than enough talent to invest in. Go find it!"
Furthermore, ABAN's founding president Tomi Davies explains: "The rest of the world is excited about what we can achieve and is ready to support us. But first we must support ourselves. Angels bridge the critical funding gap between personal, friends and family seed funding and traditional venture capital funding." Tomi continued: "Opportunities in the African Angel space are considerable and establish a pipeline for later stage investments".
The way forward
Events like this are part of an ongoing effort to better connect African focused investors, improve knowledge of Africa investing, and to better mobilize the capital that is needed to support the continued growth of Africa's innovation sectors. In this way, ABAN, VC4Africa and local organizations such as the Lagos Angels Network and similar networks seek to maximize the continent's entrepreneurial potential.
Event summary
Scroll down to revisit the African Angel Investor Summit 2016 as experienced by the attendants.