Ben White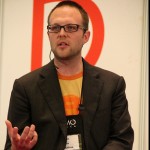 About Me
My name is Ben White. I was born in the deserts of New Mexico but quickly found the urge to travel. I have spent several years working and living in different countries across Europe, Central/Eastern Europe, the Middle East and Africa. At some point along the way I discovered my love for kicking around with starting projects. It's always about the bold ideas doomed to fail :) There is something in the process of starting a new business that I love and at the same time I see the potential entrepreneurship has to change the world. A lot of my work is Africa related. It's not something I planned but more something that just happened. If I spend more than three hours anywhere in Africa I somehow manage to find an entrepreneur doing cool things. I can't help but want to be involved in building new businesses in beautiful yet challenging climates. It might very well be the entrepreneurial struggle that drives me most and Africa where I see the most potential.
---
Personal Details
Because I see a genuine need to work together more constructively. I think there is a need for information and a place to share, network and meet openly. I drive to create a meaningful experience for fellow VC4Africa members.
To Offer
Finance, Product Development, Sales and Marketing, Strategy and Planning
Specialties
Entrepreneurship, Concept Development, Business Development, Program Development, Fundraising, Sales Strategy, Marketing and Strategic Partnerships
Terrain: United States, Europe, Middle East, Africa, Public sector, Private sector, Government
Interests: Social Venture, Start up, New Media, Social Media, Internet, Web, Mobile, ICTs for Development, International Cooperation
Looking For
Engineering and IT, Finance, Human Resources, Legal
I am interested in supporting starting entrepreneurs in any way that I can :) You can contact me to at ben@vc4a.com !
Activity