uchay Ariolu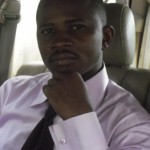 About Me
I have always been curious about technology and how it can be used for good and to solve most of the problem plaguing the human race.
I previously have founded 2 startups :
Ticketmypal -was an online ticketingplatform for events and shows that allows event attendees to pay in instalment.
Roastables - was a barbecue food outlet that wanted to disrupt the suya men and the market for roasted food.It grew to 6 outlets before demands from my law degree prevailed and I had to shut it down.

Today am on Foodstantly , which I conceived in 2014 but fully kicked off in 2015, after several years experience in the food and agriculture industry, .Foodstantly is simply digitizing the highly informal and fragmented food and agriculture industry through our mobile web marketplace for food and farm produce .That brings every farmer,food trader,agro processors on a single platform .Making it super easy for any one to buy food at a touch of a button and have it delivered to their door in no time.
---
Personal Details
Attorney and Entrepreneur
To receive funding for my business and business ideas.
To get mentorship.
To network.
To connect with investors and Venture Capitalist.
To meet with possible clients.
To Offer
Human Resources, Legal, Sales and Marketing, Strategy and Planning
Legal Outsourcing services.
Business plans writing services.
Business Development services.
Legal drafting and research.
Looking For
Engineering and IT, Finance, Logistics and Supply Chain, Product Development, Sales and Marketing
Ideas.Funding.Partnership
Activity