Paul Stevers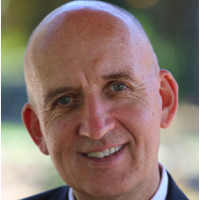 About Me
Paul Stevers has over 30 yrs' experience developing technologies and is named on about 14 patents. As well, he was part of a team that raised over $10 million and has 5 yrs' experience in developing countries.

Over the last decade, he invested over a million dollars to develop and demonstrate ways to combine technologies and renewable resources to help stabilize conflict zones around the world, especially in Afghanistan & parts of Africa.
---
Personal Details
Entrepreneur, Organization
We feel VC4Africa may be a good way to raise money for our business.
Activity