Pelumi Fadairo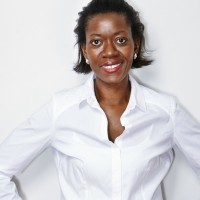 About Me
Born and raised in England, to Nigerian parents, Pelumi Fadairo has been based in Copenhagen for the past 22 years from, where she has held global roles within IT and financial technology sectors, including Intel Corporation and Dell. Pelumi currently splits here time between Europe and Africa and advises and partners with companies looking to enter Emerging Markets, through her company EmTech Ventures. She is an experienced Marketing Strategist for several projects in the Sub-Saharan region, including publishing, mobile apps, and a B2B financial payment platform.
---
Personal Details
Strategic Marketing Director
I want to be a part of realising activating Africa's potential. Both the diligence and innovation of Africans together with the abundance of Africa's resources.
To Offer
Sales and Marketing, Strategy and Planning
Defining and building a business strategy, Strategic marketing, Go to market, Demand and Media planning.
Looking For
My involvement in VC4 Africa has strengthened my network across Africa.
In my role as Director at EmTech Ventures, I want to meet more companies, particuarly SME's from Europe and North America, who have a product or service ( Cleantech, Fintech, Agritech or other areas relevant to Africas growth gap) that we can bring to the sub-saharan continent together.
Activity