Paul Langlois-Meurinne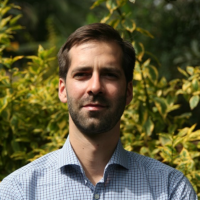 About Me
A serial entrepreneur in Africa focused on large scale technology driven innovations. After an experience in the banking and consulting industry, I have developed Mobile Financial Services within Telecommunications Operators for 5 years in Africa, as greenfield in Chad for Tigo, and as a more mature business in Uganda for Airtel.

I have now co founded Optimetriks, which develops an end-to-end solution to collect information at the outlet levels, helping FMCG companies and institutions monitor their distribution in Africa. Our proprietary product suite relies on three pillars : a crowdsourcing data collection mobile application, data screening algorithms, and web business intelligence dahsboards.

We leverage a community of hundreds of contributors who do retails audits and census, in an agile way, as a service, with results delivered through a user friendly analytical web interface, to ensure full operational impact.
---
Personal Details
I am on the lookout for programs that could help scale our company, mentors that could advise us, and investors.
To Offer
Finance, Product Development, Sales and Marketing, Strategy and Planning
Experience in the mobile money space, in launching innovation businesses in Africa, in FMCG distribution
Activity