Omoniyi A. Olawale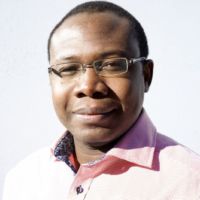 About Me
I am an eternally curious serial entrepreneur who has built 5 startups in Nigeria over the past 13 years; and raised over $2 million for research and business.

My training and experience have given me broad expertise in the areas of creative problem solving, leading small, multicultural and multidisciplinary teams, delivering results under tight schedules, and finding intuitive solutions to grand challenges.

Now I am leading a talented team which is building a unique platform that allows merchants accept card payments even in areas without Internet, providing unparalleled freedom to both buyers and sellers.
---
Personal Details
It provides a platform to network and interface with like-minded entrepreneurs who are seeking to develop Africa's market potential.
To Offer
Finance, Human Resources, Product Development, Sales and Marketing, Strategy and Planning
Creative problem solving
Strategic networking
Lean startup
Small business management
Looking For
Engineering and IT, Finance, Product Development, Sales and Marketing, Strategy and Planning
Investment/ Funding
Strategic Networks and Partnerships
Talent to hire
Activity