Nolbert Muhumuza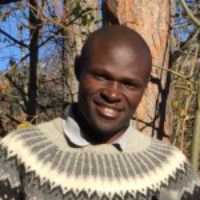 About Me
I am a social entrepreneur, Rotarian, Hepatitis activist and Kids football coach. Was born and raised a Christian, I love adventuring and outdoor sports though I enjoy chess too!
I mostly watch cartoons and comedy.
---
Personal Details
President and Chief Operations Officer
I hope to network with different entrepreneurs and mentors as we all bid to reduce poverty and the impacts of climate change.
ug.linkedin.com/in/nolbertm
To Offer
Engineering and IT, Product Development
Sexual reproductive health and rights, energy consultancy, and Advice on youth and children issues.
Looking For
Finance, Sales and Marketing
Networking, sharing information and doing business.
Activity