Onaa Uhumagho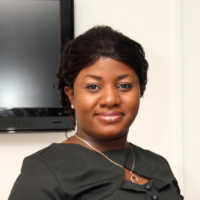 About Me
With over 5 years' experience in studying the fashion industry in Nigeria and the world, owner Onaa Uhumagho has gathered the expertise to complement and grow the business. She has recently studied an online course in Fashion marketing, retail business; Visual Merchandising and management of business which has given her the expertise in growing a Kiddies Fashion Brand.
---
Personal Details
To connect with other entrepreneur and investor draw on each other experience and connect with entrepreneur of like minds in sharing ideas on business and new technologies .
Also to find a mentor.
Activity