Mike Zeidlhack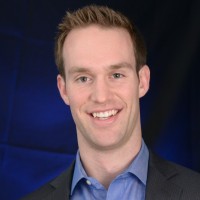 About Me
Currently working at MEST in Accra, Ghana as a trainer of entrepreneurs and mentor to pre-seed businesses.

Prior to joining MEST, Mike worked in Accenture's Strategy consulting group building cross-industry experience including retail, tech, sustainability, media, power, and telecom. Many of his roles emphasized expertise across eComm/digital/ICT, often focusing on financial analysis and business case development. Some of Mike's formative experiences included developing a business case for a CRM strategy at an international sports league, developing a new products and services strategy for the innovation hub at a utility, defining the analytics roadmap for the customer organization at a utility, and conducting a market scan and due diligence on $1B+ asset for a potential acquisition.
---
Personal Details
I firmly believe that Africa will play a much larger role in the global economy in the next 5 to 10 years. Moreover, I believe it will do so through enterprising entrepreneurs who are willing to ride the peaks and troughs of the investment cycle because they believe in their ideas. I'm eager to help those entrepreneurs with my finance/consulting skill set in hopes that I can learn more about business on the continent.
To Offer
Finance, Sales and Marketing, Strategy and Planning
networking and mentorship
Looking For
I'm interested in learning more about the African entrepreneurship scene and am willing to share some of my skills to get firsthand experience.
Activity