Martins Fidelis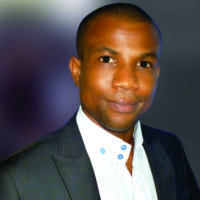 About Me
I'm a dynamic teacher, life coach and the CEO of DoLessons. Prior to founding DoLessons, I was working in a full time position as Information Technology Manager with Oracle Business Limited under my supervisory and advisory services. I was a part of the MorningStar System's team that developed Vitarek, the software used for database management and administration and have worked on several technology-enabled solutions to improve clients businesses and facilitated business solutions. I have experience in diverse industries such as Education, Retails, Technology and Politics.

I spearheaded a Project initiative at Oracle Business Ltd that helped consolidate a one-stop solution for clients via comprehensive database administration for progress report analytics. Before joining Oracle, I received a Bachelor of Science in Computer Science from University of Calabar.
---
Personal Details
Being part of VC4Africa will help me learn from like-minded elite experienced and skilled tech professionals that will help me improve my work, enable me network with peers, get to know and meet people in the same industry and get incredible amount of sharing, learning and leveraging that happen there.
It will also help me display a lasting impression to the audience that will bring about DoLessons brand exposure to many influential investors and media attention. At the end, it will position me as an expert in edtech.
To Offer
Engineering and IT, Product Development, Sales and Marketing, Strategy and Planning
Looking For
Finance, Legal, Logistics and Supply Chain
Activity