Maritalidonde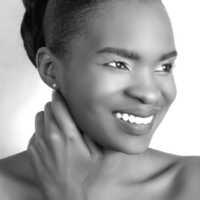 About Me
I am an artist, individual, and a leader who creates art, colors outside the lines and breaks the rules. I am someone who sees the world a little differently than others. A rebel who sets a new standard to follow, but a business woman who listens to the words of her mentors. A village team player.
---
Personal Details
We are offering a platform for creatives to showcase their work and get recognition for it. Marketing and advertising methods are leading towards the creative side as an effort to comply with the new media and mobile market. We want to provide smart content marketing that enables a level of personalization and hypertargeting that traditional advertising can't match in today's new media. This also offers a slew of opportunity for savvy creatives looking for a challenge.
To Offer
Human Resources, Product Development, Sales and Marketing, Strategy and Planning
Creative Director in Product Shoots and Fashion Production.
Looking For
Engineering and IT, Finance, Product Development, Sales and Marketing
A network of professionals that i can connect and collaborate with to build the company and develop new goals.
To find a mentor who will guide us as we better our business.
To find a mentor for the creatives who will collaborate with the company.
An investor to facilitate the development of the company.
To learn.
Activity