Mohamed Nagieb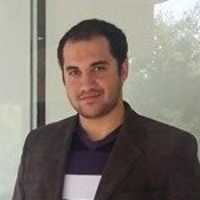 About Me
My name is Mohamed Nagieb. I was born in Germany and traveled with my parents to Egypt. I live in Tenth of Ramadan city, an industrial city that is 20 minutes away from Cairo, Egypt.

I've joined the workforce during my university study for my BSc. degree in Computer Science. After graduation, I've worked as an assistant teacher in computer science department, but that was not enough for me, so I decided to quit and headed for the open market. A few years later, I've launched multiple startups - most failed :) - , and I've enjoyed the journey of success, and also benefited from the many lessons of failure.

I am almost finishing my MSc. of Software Engineering from University of Liverpool, UK. And I am excited about how that study helped me shaping my vision and sharpening my IT project management skills.
---
Personal Details
I am excited to join VC4Africa because this is the first time to join a VC network, I think there are many potentials in Africa and I wish I can join the efforts to make Africa better through IT sector.
To Offer
Engineering and IT, Product Development
Looking For
Human Resources, Sales and Marketing
Activity