kevin kinge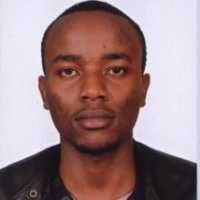 About Me
A few years of entrepreneurship experience especially in building a business from idea to profit. A technology enthusiast with several active Technological projects.
Character-wise; i'd describe myself as hard-working, patient, disciplined and humble. I am a dreamer with a strong desire to learn.
I graduated with a Bachelors Degree in Business and Information Technology at Strathmore university in 2012, was employed for 3 years working as a VAS engineer then SAP B1- consultant under SAP HANA. I then started concentrating on entrepreneurship since end of 2014 King Cabs and Travels being my second Startup.
---
Personal Details
I would like to tap on the opportunities around entrepreneurship in Africa, i would like to get a mentor at some-point and be a mentor to someone or many within my growth journey. I believe VC4A is a complete platform to enable this need be a reality.
Activity