Sunday John Bosco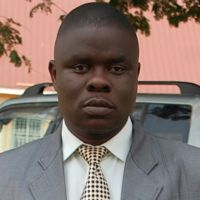 About Me
I am Sunday John Bosco a Ugandan. I hold a bachelors degree in Public Administration and Management, A post graduate Diploma in Project Planning and Management and I am currently working as an Executive Director RENA Foundation Uganda (www.renauganda.org). I have 9 years experience working with RENA Foundation Uganda at leadership level and I am currently passionate about doing business with farmers. My intention of starting Global Business & Project Partners Ltd was to create meaningful linkages between farmers and customers with the main focus on maize farmers and consumers. This venture is intended to fulfill my dreams in two ways:-
1. Self employment and employment for others.

2. Creating a solution to community problem of middlemen cheating farmers by establishing a for profit social business.

I am an open minded person focusing on archiving this goal.
---
Personal Details
Global Business & Project Partners Ltd
I am looking for willing investors in this venture to reach me. My offers are attractive (see business plan and budget).
To Offer
Human Resources, Sales and Marketing, Strategy and Planning
Looking For
Product Development, Strategy and Planning
Activity