GIlbert Mwale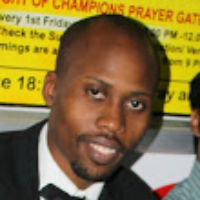 About Me
I am a holder of a Masters degree in Computer Science from an Indian University. 2016 I co-founded a Tech startup that runs as an eCommerce platform. It mainly has local Zambian sellers but is open to the world.
---
Personal Details
emsika.com and emsika.org
Because great minds are found here.
To Offer
Engineering and IT, Sales and Marketing
Looking For
Finance, Logistics and Supply Chain, Strategy and Planning
ecommerce, digital marketing
Activity