Eunice Maina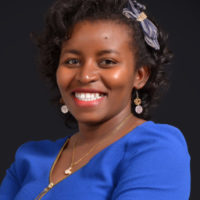 About Me
I am a gradute of The University of Nairobi, Bsc, Chemistry and Mathematics. I also hold an advance international Diploma in computer studies from NCC Education,UK.
I have over 5 years experience as a trainer in business communication and personal financial training. I have also worked in the insurance industry for over 8 years as a product development, relationship and sales manager.
I am innovative and resourceful, my mind allows me to venture beyond the common place and the familiar. I derive satisfaction in mental activity, continuously searching for new or fresh ways to solve human problems. I am inspired by the future and like to inspire others with my vision of the future.

I founded Bismart because I believe insurance customers deserve more than what they receive. They deserve to know in advance what they are buying before they buy. They deserve lower cost of insurance.
---
Personal Details
Founder and Managing partner
Activity