Dominique Kavuisya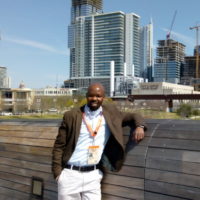 About Me
My background is in IT, worked with top FMCG top brands in US and Africa to automate their supply chain.
I hold BSC and MSC and several certifications.
As an entrepreneur am very passionate about solutions that will fix Africa's food insecurity and financial inclusion.
---
Personal Details
I am interested for number of reasons;
i) To get funding for my start-up
ii) To get mentorship
iii) To get connections to like minded networks
To Offer
Engineering and IT, Logistics and Supply Chain, Product Development
Techie advise and career mentorship.
Linkage to potential opportunities in Kenya and East Africa in general.
Looking For
Finance, Human Resources, Legal, Sales and Marketing
Investor introductions, networking, partnerships, accelerator programmes
Activity