Deogratious Afimani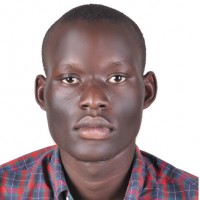 About Me
Deogratious Afimani is the Founder and CEO of tech4farmers Inc, an ICT company developing and providing tech based innovative services for the agricultural sector since 2012. tech4farmers operates a digital commodity exchange for trading agricultural products and inputs hedged with warehouse receipts. tech4farmers is projected to connect 1,712,788 farmers to markets by 2020.

He is currently responsible for developing tech4farmers' corporate strategy, growing partnerships, UI/UX and branding.

Afimani was a resident entrepreneur and engineering trainee at the National Software Incubation Centre of Makerere University in 2010. He served as a Google Ambassador in 2011 for Makerere University. He also interned at the Central Bank of Uganda in 2012 with GIZ on the Financial Systems Development Programme. Afimani is a graduate of Bsc. Software Engineering from Makerere University.
---
Personal Details
To Offer
Engineering and IT, Product Development, Strategy and Planning
Looking For
Engineering and IT, Finance, Human Resources, Legal, Logistics and Supply Chain, Product Development, Sales and Marketing, Strategy and Planning
Activity