Collins Beza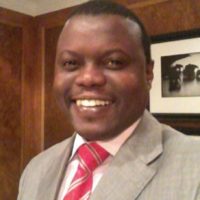 About Me
My Name is Collins K. Beza of Zambian nationality. I have more than 20 years' experience in the hospitality industry and over the years, I have acquired vast experience as an accomplished hotelier in Zambia and South Africa. In 2011/2012, I started a hospitality company called City and Country Hotels Limited which trades as Country Hotels and Suites (CHAS Hotels), with my partners from Zimbabwe in the same industry. Within the company, we have a supply and consulting business called the Hotelier, which supplies operating equipment to the hospitality, aviation and retail industries. through the same division of the company, I consult with the Government of the Republic of Zambia on issues patterning to the Tourism Industry. The passion I have for the industry led me to pursue entrepreneurship and the intention is to grow our Hospitality Management Company into one of the reputable hospitality companies in Africa and be able to provide all the necessary requirements in the Industry.
---
Personal Details
City and Country Hotels Ltd T/A Country Hotels and Suites
With assistance from VC4Africa, we would be able to grow our company by establishing various hospitality projects including non-profit organizations that will assist to uplift communities based in the attractive tourism areas of Zambia and other parts of Southern Africa. We currently have a hotel project that we intend to start within Zambia and spread it to other Southern African Countries. This hotel concept provides the ideal solution to the demands of both the international traveller and business professionals, with the focus on budget, standards and quality." Delivering the demands of business travellers in Africa". The unique Selling Points for this concept are as follows:
 Contemporary design;
 Modern bedroom with the same look and feel as a 4-star branded hotel;
 Media hub with free Wi-Fi Internet
 Affordable room rates;
 Convenient; wholesome food and bar facilities at reasonable prices; 24-Hour Security
To Offer
Human Resources, Logistics and Supply Chain, Product Development, Sales and Marketing, Strategy and Planning
All aspects of staff management: recruitment, training and motivation;
Ability to liaise with all levels of management and corporate leaders;
Budget planning, costing and expenditure control for Hotels, Bars and Restaurants;
Consultation on customer service and guest relations in a hospitality environment;
Training in Hospitality Service – Food & Beverage, Product Knowledge and Hotel Operations;
Hotel Deco and Design consultation.
Looking For
Finance, Product Development, Strategy and Planning
Able to build customer base and relations.
Detailing – Utilize promotional material during each sales call to ensure call effectiveness.
Retail Sales Budget planning – ensure appropriate expenditure to maintain cost effectiveness.
Able to identify product-, market- and industry knowledge necessary to represent and sell products effectively.
Able to promote products in accordance with marketing policies and sales strategies.
Plan each working cycle and periodic activity.
Setting effective long- and short-term goals and objectives.
Service existing client database.
Keep abreast of new products, technology and competitor activities.
Activity