Ali Diallo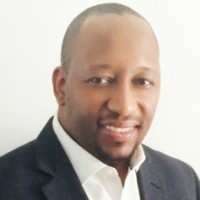 About Me
I am a Senegalese-American venture builder, entrepreneur and member of the Massachusetts Institute of Technology (MIT) who focuses on fintech, VC, digital media and mobile technology. I help create pathways between African entrepreneurs and MIT through venture competition, funding opportunities and thought leadership. My interest lies in creating initiatives that leverage the power of network economics and collaborative frameworks.

I oversee the global programs of the MIT Legatum Center for Development and Entrepreneurship which provides seed capital to MIT entrepreneurs and up to $200,000 to African startups.

Former member of Channel VAS and AdVoice, the world's first telecom ad network, Gannett in Detroit, and Quake Marketing in Manhattan. Partner at United Ventures, a Silicon Valley-based venture network of investors and venture builders. Author of several published articles and a book on venture building.
Locations: Boston, Las Vegas, Dakar and Dubai.
---
Personal Details
United+ Venture Network, AdVoice, Royal Trading Alliance, Reewire
I heard about VC4Africa through Ben White a few years ago. I have watched the platform grow and become an exciting support for entrepreneurs doing business in Africa.
To Offer
Sales and Marketing, Strategy and Planning
Funding opportunities for financial inclusion ventures through the MIT Legatum Center. Media coverage through published articles.
Advice on Mobile fintech (m-money, remittance), business modeling, marketing, strategic planning, digital innovation, advertising operations, digital marketing, ad tech, mobile broadband and publishing.
Looking For
Engineering and IT, Product Development
Always looking forward to meeting strong African entrepreneurs, thought leaders, technology operators and investors.
Activity