ABIOLA AJALA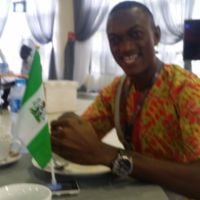 About Me
I began my startup company Arojintech Nig Ltd (http://www.arojintech.com/ ) in year 2009 co-founded with Adenipekun Tamilore while at secondary school and officially registered in 2013. It is a partnership business which within few years had grown in size and revenues. The company worked with several large partners deploying various projects which gave me a vast amount of experience working on large projects.
I am an executive member of the Enactus FUTA, AIESEC Akure, Entrepreneurship Management Technology Student Association (EMTSA), Association of Management Technology Student (AMATECHS) at the Federal University of Technology Akure, student member of Nigeria Institute of Management (chartered).
I am well grounded in various renewable energy solutions which include biomass, biofuel, solar technology, wind technology etc.
---
Personal Details
To raise capital for my startup
Activity