ABIOLA AJALA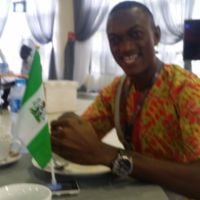 About Me
I began my startup company Arojintech Nig Ltd (http://www.arojintech.com/ ) in year 2009 co-founded with Adenipekun Tamilore while at secondary school and officially registered in 2013. It is a partnership business which within few years had grown in size and revenues. The company worked with several large partners deploying various projects which gave me a vast amount of experience working on large projects.
I am well grounded in various renewable energy solutions which include biomass, biofuel, solar technology, wind technology etc.
---
Personal Details
To raise capital for my startup and to network.
Activity