Abel Asrat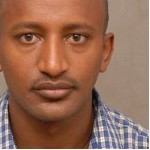 About Me
I am Abel Asrat and I have been actively working in areas as Google Student Ambassador and Wikipedian In Residence.This connection allowed me to value the importance of information.
I have experience in organizing events like Barcamp and TEDx.
---
Personal Details
I am interested in being part of VC4Africa is because of failure to came across any mentor and investor for my venture in my country.I become more curious and determined in searching such platforms and I came across VC4Africa which is tailored at exact size to my need.
To Offer
Engineering and IT, Human Resources, Sales and Marketing, Strategy and Planning
I am also content creator,moderator and manager for various social media pages and group.
I have also a good social capital asset.
Looking For
Engineering and IT, Finance, Human Resources, Legal, Logistics and Supply Chain, Product Development, Sales and Marketing, Strategy and Planning
Activity