Abdellah Aouf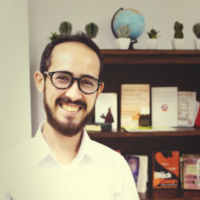 About Me
My name is Abdellah and I am a 26-year-old young Entrepreneur Leader from the City Roses, who is passionate about Entrepreneurship, Business, Branding, Innovation, Empowering others, and making a positive impact in the society.
Founder & CEO of Global Opportunities which use the Sustainable Development Goal in order to establish the world peace, Co-Founder of Al Kindi Physics Club, Social & Cultural Activist with many Clubs & association " AIESEC - AL Kindi - Le Souk - Touiza - Lions - Rotaract - Injaz Aldjazair" in many positions "Organizer committee president -Organize Committee Member - External relations" , 7 years work experience in Many field " Business development - Teacher - Commercial agent - Adminstrative Manager", I've been influencer Speaker & Delegate in Many conferences.
---
Personal Details
Entrepreneur, Mentor, Organization
I'm interested in VC4Africa to make an impact by helping and empowering the youth to achieve their goals.
Activity